COMPANY PROFILE
You can look forward to ISURUGI growing by leaps and bounds.
Since our foundation in 1931, we, at ISURUGI Co., Ltd., have
expanded our business with the corporate policy:"Put confidence from customers first and foremost". To meet the needs of today's diversifying society, we have made a new start as a general contractor.
---
COMPANY OUTLINE
Name
ISURUGI Co., Ltd.
Head Office
1-31-1 Kanda, Kanazawa, Ishikawa, Japan
Tel: +81-76-247-4646
Fax: +81-76-241-9907
Licensed Business
Plastering
Construction
Tile/Brick/Blocks
Painting
Waterproofing
Stonemasonry
Main Business
Plastering work
(Both Japanese and Western styles) /Paint spraying
Laminated floor boarding
Tiling
Maintenance/Remodeling
Date Established
June, 1954
Capital
50 million yen (Transferred capital 150 million yen)
Directors
President : Nobuaki Isurugi
Senior Executive Director : Hiroichi Isurugi
Managing Director
(Operating Department Manager) : Kenji Motojima
Managing Director
(Osaka Branch Manger) : Yoshio Yasunaga
Managing Director
(Hokuriku District General Manager) : Koichi Hirata
Director
(Business Administration Department Manager) : Kennichi Matsumura
Director
(Fukui Branch Manager) : Hiroshi Yamatani
Director
(Plastering Department Manager) : Keiji Isobe
Director
(General Affairs Manager) : Nobuyuki Kenjo
Auditor : Masato Nakayama
Operating Officer
(Head of Plastering Department) : Tetsuo Sanada
Operating Officer
(Toyama Branch Manager) : Shinnichi Nomura
Part-time Advisor : Takanobu Isurugi
Art Work Department Manager : Ko Nakamura
Remodeling Department
Employees
230 employees
300-400 collaborative workers
Affiliated Company
ITIX Co., Ltd.
1-3-40 Naga-machi, Kanazzawa, Ishikawa, 920-0865, Japan
Tel: +81-76-231-0232
---
CONTACT US
[contact-form-7 404 "Not Found"]
---
Hanhichi Isurugi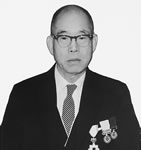 The late Hanhichi Isurugi was born in 1892 in Yanagi-machi, in Toyama, the second son in an"Isurugi-ya" family, who had been practicing plasterers patronized by the lords of Toyama Castle for generations. In 1917, he started an independent business in Kanazawa. As a master, Isurugi was reputed to be a genius for his use of a trowel, and many plasterers were apprenticed to him. In later years, he established an in-house vocational training school, and trained hundreds of plasterers.
Haruo Isurugi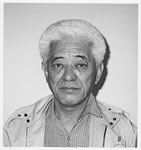 The late Haruo Isurugi was born in 1937, in Yanagi-machi in Toyama, where Hanhichi was born. He was a nephew of Hanhichi. In 1952 he entered Isurugi Plastering Inc., and became a member of the inaugural class of the training school, which at that time was called the vestibule school. He regarded Hanhichi as his mentor and devoted himself to honing his plastering skills. He was dedicated to educating many plasterers who are currently playing an important role in our company. One of them is Keiji Fukumura, who won the gold medal in the World Skills Competition held in November 1999, in Montreal, Canada. Unfortunately Haruo Isurugi died in September of the same year before he saw his apprentice win the championship. In 1996, he was awarded a "Craftsperson of Superior Skill," the title commonly known as a "Contemporary Master Craftsman."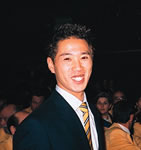 Keiji Fukumura